What are the Main Causes of Vaccine Hesitancy?
Vaccine hesitancy is an endemic feature when discussing disease prevention and has long been an issue for seasonal influenza during the 2009 H1N1 pandemic.
Emerging research, published in the past decade has suggested that vaccine hesitancy has been increasing in recent years across the world, even among healthcare workers.
Social movements of public health vaccine opposition have become increasingly bigger and contributed to the increase in the percentage of the population, predominantly in the EU and USA, who have refused vaccination efforts in recent years.
Image Credit: Billion Photos/Shutterstock.com
What is vaccine hesitancy?
Vaccine hesitancy is defined as a"delay in acceptance or refusal of safe vaccines despite availability of vaccine services" by the World Health Organisation.
Causes of vaccine hesitancy are complex and related to several context-specific factors that change according to location and time and concerning different vaccines.
It is also influenced by sociodemographic contexts. According to the WHO's vaccine hesitancy model, the determinants of vaccine hesitancy are influenced by issues such as complacency, convenience, confidence.
Vaccine hesitancy contributes significantly to decreased rates of vaccination among populations and is a key challenge for public health in terms of containing infectious diseases and in pandemic prevention.
In 2019, the World Health Organisation named vaccine hesitancy among the top ten threats to global health.
Vaccine hesitancy has become increasingly relevant with the COVID-19 pandemic, particularly as combating the pandemic is hinged on high rates of vaccine uptake This is especially difficult in individualistic societies, where resistance to vaccination is particularly prevalent. To inform policymakers and produce successful intervention measures, it is necessary to understand the factors that contribute to vaccine hesitancy.
Vaccine hesitancy in the context of COVID-19
Following the coronavirus disease 2019 (COVID-19) pandemic in early 2020, the World Health Organization (WHO) began a global campaign of prevention, early diagnosis, and treatment of severe acute respiratory syndrome coronavirus 2 (SARS-CoV-2). The development of a vaccine was considered as the unequivocal key factor that could completely resolve the COVID-19 pandemic.
Read more about the COVID-19 vaccines here
On December 11, 2020, the US Food and Drug Administration (FDA) issued the first emergency use authorization (EUA) for a vaccine for the prevention of COVID-19 in individuals over the age of 16. This EUA allowed the rollout of the Pfizer-BioNTech COVID-19 vaccine to be distributed in the EU as the first in the world.
How common is vaccine hesitancy?
Although there is no standardized tool available to measure rates of vaccine hesitancy, there have been several cross-sectional surveys conducted over the past two decades that have measured vaccine concerns using several sampling methods.
It is important to note that because of the lack of standardization, the ability to compare data over time and space is not possible. Surveys illustrate the highly context-specific factors that determine the respondents' data.
Surveys in 2021 revealed that between 50% and 60% of respondents worldwide would be willing to receive a COVID-19 vaccine, with wide variations across countries. The UK Household Longitudinal survey asked 12,035 participants (November 2020) "how likely or unlikely would you be to take the vaccine?" and responses varied according to ethnic background.
It was found that people of black ethnicity (72%), South Asians (42%), and mixed ethnicities (32%) show demonstrably higher rates of hesitancy compared to the overall response rate of 18%. Along with distinct differences between ethnic groups, there are increased rates of hesitancy amongst those living in deprived areas.
Similarly, vaccine hesitancy is greater among women, younger age groups, and people with a lower level of education. The data from this survey follows historical trends in the UK of decreased uptake of influenza, shingles, rotavirus, and pneumococcal vaccines among socioeconomically disadvantaged groups.
Moreover, vaccine hesitancy among healthcare workers is considered to be concerning due to their greater exposure to infections acquired in healthcare settings. This issue is particularly exacerbated in healthcare workers of ethnic minority backgrounds, who also comprise a high proportion of National Health Service (NHS) workers in the UK.
According to data from an NHS trust foundation, there are lower rates of COVID-19 vaccination in ethnic minority healthcare workers (70.9% in White workers versus 58.5% in South Asian and 36.8% in Black workers).
What are the causes of vaccine hesitancy?
The most salient factors related to vaccine hesitancy are structural and include:
Healthcare and socioeconomic inequalities and inequities
Lack of effective public health messaging
Unethical research involving ethnic minority groups as well as structural racism
Social disadvantages i.e., lower levels of education and access to high quality, accurate information
The growing spread of misinformation, disinformation, conspiracy theories, and rumors through online platforms
Barriers to access ability, including vaccine delivery time, location, and cost related to socio-economic inequalities and marginalization
A historically notable cause of vaccine hesitancy is the Wakefield study conducted in the UK which suggested a direct link between the measles, mumps, and rubella (MMR) vaccine and autism. This study has subsequently been disproven several times.
This resulted in widespread vaccine hesitancy and negative effects, one of which is the erosion of confidence in the safety of vaccines (in particular, the MMR vaccine), leading to marked decreased uptake in vaccination, and an outbreak of measles in the UK, as well as in some parts of Europe and the USA.
Effects of vaccine hesitancy
Vaccine hesitancy is known to harm vaccine demand, which in turn affects uptake and the level of coverage needed to contain outbreaks and control the spread of vaccine-preventable diseases. Vaccine hesitancy therefore directly impacts the success and effectiveness of immunization programs.
Vaccine hesitancy poses a danger to individuals and their dependents as well as society at large. Vaccine hesitancy reduces the level at which immunization coverage is maintained. Vaccine coverage is also needed so that its protection can be extended to those too young (new-borns), or too ill (e.g., immunocompromised individuals) to receive the vaccine themselves. This is called herd immunity.
The level of coverage required for head immunity in a community is usually high, for example, to prevent an outbreak of measles it is estimated to be at a coverage of 95%. If vaccine uptake is below this threshold for an extended period, an outbreak of measles is at high risk in the community.
In addition to the effects of the Wakefield study, another example of the effective vaccine hesitancy is illustrated by a fivefold increase in the incidence of polio in cases in Nigeria between 2002 and 2006. This resulted from a boycott of the oral polio vaccine due to the rumors and distrust of the government.
Due to the global scale of the challenger vaccine hesitancy, WHO recommended that it or its proxies should be constantly monitored; however, this requires the development of tools needed to detect and measure vaccine hesitancy.
References:
Robertson E, Reeve KS, Niedzwiedz CL, et al. Predictors of COVID-19 vaccine hesitancy in the UK household longitudinal study. Brain Behav Immun. doi:10.1016/j.bbi.2021.03.008.
Salmon DA, Dudley MZ, Glanz JM, Omer SB. (2015) Vaccine Hesitancy: Causes, Consequences, and a Call to Action. Am J Prev Med. doi:10.1016/j.amepre.2015.06.009.
Oduwole EO, Pienaar ED, Mahomed H, et al. (2019) Current tools available for investigating vaccine hesitancy: a scoping review protocol. BMJ Open. doi:10.1136/bmjopen-2019-033245.
The Pharmaceutical Journal. How to address vaccine hesitancy. Available at: https://pharmaceutical-journal.com/article/ld/how-to-address-vaccine-hesitancy. Accessed October 2021.
Troiano G, Nardi A. (2021) Vaccine hesitancy in the era of COVID-19. Public Health. doi:10.1016/j.puhe.2021.02.025.
Further Reading
All Vaccine Content
What are Vaccines?
Vaccine History
What is a Vaccine Breakthrough?
Vaccine Schedule
More…
Last Updated: Dec 7, 2021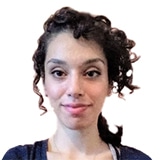 Written by
Hidaya Aliouche
Hidaya is a science communications enthusiast who has recently graduated and is embarking on a career in the science and medical copywriting. She has a B.Sc. in Biochemistry from The University of Manchester. She is passionate about writing and is particularly interested in microbiology, immunology, and biochemistry.
Source: Read Full Article