Overcoming challenges in flavivirus vaccine development: Exploring modern vaccine types for Dengue, Zika, and beyond
In a recent article published in the journal Viruses, researchers study the challenges impeding the development of vaccines against flaviviruses, which are single-stranded ribonucleic acid (ssRNA) viruses. A review of existing literature describing all currently licensed flavivirus vaccines, including those under testing in clinical trials, stratified by vaccine type, was also performed.
Study: A Perspective on Current Flavivirus Vaccine Development: A Brief Review. Image Credit: zedspider / Shutterstock.com
Background
Six flaviviruses, including Zika (ZIKV), tick-borne encephalitis (TBEV), Dengue (DENV), West Nile (WNV), Japanese encephalitis (JEV), and Yellow fever (YFV), are primarily responsible for some of the most potentially fatal diseases that affect billions of humans in endemic regions. In addition, due to climatic changes over the past few decades, these viruses have been transmitted throughout the world, thus causing many more flavivirus infections globally.
Different types of flavivirus vaccines
Some of the different flavivirus vaccines discussed in the current study include live-attenuated vaccines (LAVs), subunit, virus-like particles (VLPs), inactivated, viral vector-based, epitope-based, deoxyribonucleic acid (DNA), and messenger RNA (mRNA) vaccines.
LAVs can induce lifelong immunity with just one dose; however, flavivirus vaccines based on this technology are not considered exceptionally safe. For example, some studies have shown that individuals vaccinated with the LAV Dengvaxia following secondary infection later suffered from severe dengue.
Several studies have documented that anti-DENV antibodies enhanced ZIKV infection through antibody-dependent enhancement (ADE). Some rare serious adverse events have also been reported, including severe viscerotropic disease (YEL-AVD) and neurologic syndromes, following immunization with YFV 17D vaccines.
Inactivated vaccines trigger a less robust cellular response than LAVs; thus, these vaccines may overcome ADE issues in DENV vaccines. These vaccines also reduce the risk for YEL-AVD and, as a result, are safer, particularly inactivated YFV vaccines.
In this regard, using adjuvants like psoralen could potentially improve the immunogenicity of certain flavivirus vaccines like the TDENV-PIV vaccine. Yet, most inactivated vaccines have not passed Phase II clinical trials, especially ZIKV vaccines.
Recombinant vaccines induce highly targeted immune responses and minimize safety concerns associated with flavivirus vaccines. Accordingly, DENV and WNV subunit vaccines are currently under evaluation in Phase I trials.
Numerous potential vaccine candidates for DENV, ZIKV, and WNV are also being evaluated in preclinical studies, many of which use bacterial flagellin to induce the toll-like receptor 5 (TLR5) response. However, the lack of vaccine immunogenicity data continues to limit their progression to clinical trials and subsequent commercial availability.
Immunology eBook
Compilation of the top interviews, articles, and news in the last year.
Download a free copy
VLPs present highly recognizable antigens to elicit more robust immune responses than subunit vaccines. These vaccines are also low-cost and highly safe. However, many VLP-based vaccines for DENV and ZIKV are currently being evaluated in non-human primate models, as little is known about their clinical efficacy.
Viral vector-based vaccines have comparable beneficial features and, as a result, are promising candidates for the development of flavivirus vaccines. Nevertheless, there is inadequate clinical data to support the findings of a Phase I trial of the MV-ZIKV vaccine that showed encouraging results.
DNA and mRNA vaccines induce both humoral and cellular immunity. These genomic vaccines are safe and easy to manufacture at scale; however, it is challenging to stimulate these to induce sufficient immunogenicity in humans.
Two DNA vaccines, including VRC5283 for ZIKV and TVDV-VAX for DENV have shown promising immunogenicity results in Phase I and II trials. The use of better adjuvant and delivery systems could potentially improve their immunogenicity, as demonstrated by a microparticulate delivery system that has been used to enhance vaccine uptake in antigen-presenting cells (APCs).
Conclusions
Vaccines remain the most suitable intervention approach in the fight against flaviviruses.
Despite the numerous advances that have been made in flavivirus vaccines, there is often a compromise between immunogenicity and efficacy. As a result, no highly effective and safe vaccines are currently available for preventing infection with flaviviruses, especially DENV, ZIKV, and WNV. Currently available YFV, JEV, and TBEV vaccines are still associated with various challenges.
Since flavivirus infections are common in low-income countries where there is a lack of well-equipped hospitals, trained personnel, and overall healthcare infrastructure, there remains an urgent need for inexpensive and readily available flavivirus vaccines. Once these challenges are resolved, mass vaccination programs should be implemented in endemic regions due to the significant economic burden associated with widespread infections.
Vaccines capable of eliciting potent immune responses have the potential to effectively combat DENV, WNV, and ZIKV, which most currently available vaccine types struggle to attain. However, advancements in flavivirus vaccine development would support the development of vaccines with improved immunogenicity and reduced safety concerns.
Importantly, a combination of different types of vaccines could be quite effective. For example, while healthy individuals could benefit from a LAV against ZIKV, a recombinant or inactivated vaccine could be effective for expecting females and their newborns.
A tetravalent vaccine like CYD-TDV, which is based on the YFV backbone, has been recommended for children with a history of dengue infection. Comparatively, previous studies have shown that the LAV TAK-003 conferred adequate protection against dengue in children with or without past infection history.
Journal reference:
Dutta, S. K. & Langenburg, T. (2023). A Perspective on Current Flavivirus Vaccine Development: A Brief Review. Viruses. doi:10.3390/v15040860
Posted in: Drug Discovery & Pharmaceuticals | Medical Research News | Disease/Infection News | Pharmaceutical News
Tags: Antibodies, Antibody, Antigen, Children, DNA, Efficacy, Encephalitis, Fever, Genomic, Healthcare, immunity, Immunization, Japanese Encephalitis, Preclinical, Receptor, Ribonucleic Acid, RNA, Technology, Vaccine, Viral Vector, Virus, Yellow Fever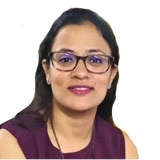 Written by
Neha Mathur
Neha is a digital marketing professional based in Gurugram, India. She has a Master's degree from the University of Rajasthan with a specialization in Biotechnology in 2008. She has experience in pre-clinical research as part of her research project in The Department of Toxicology at the prestigious Central Drug Research Institute (CDRI), Lucknow, India. She also holds a certification in C++ programming.
Source: Read Full Article