What is Mental Health First Aid?
Mental Health First Aid (MHFA) training teaches people to identify and be able to respond effectively to mental illness in others. Dedicated courses teach mental health first aid strategies to members of the public. This first aid is given until appropriate professional help is found, or the crisis abates. This article looks at the growing need for MHFA, how it began, and what it involves.
What is Mental Health First Aid?
The prevalence of mental illness
It is thought that around 1 in 4 people will experience a mental health condition each year in England. Numbers have been increasing in recent years. For example, the number of people with a common mental health condition rose by 20% between the years 1993 to 2014. A person's diagnosis may also change several times throughout their life.
Suicide and self-harm are also on the rise ––although a dramatic increase since 2018 for UK statistics is partly attributable to changes in the way deaths are reported meaning more deaths are now officially recorded as suicides compared to in the past.
Mental health problems have deleterious effects on many sectors of society. Having a diagnosable mental health condition can impact all areas of life ­––school, work, personal relationships, ability to participate in the community. The negative impact on workplace productivity is huge ––in the UK, for example, 15.8 million days were taken as sickness absence on account of mental ill-health in 2016 (Office for National Statistics 2017).
How does Education Affect Mental Health?
Mental health literacy
Mental health literacy––defined as 'knowledge and beliefs about mental disorders, which aid their recognition, management, or prevention' (Churchill, 2018)––is severely lacking in the general population. Researchers believe this may serve to exacerbate the impact of mental health problems.
The term was coined by Australian researchers who surveyed adults on the characteristics of mental health disorders. When given vignettes of characters suffering from depression or schizophrenia it was found most participants were unable to correctly identify the correct condition. Since then, much follow-up research has been done across the world and these studies have confirmed that members of the public prove to be generally rather inconsistent when it comes to recognizing common health conditions.
This lack of mental health literacy can be problematic for several reasons:
It can mean a lack of self-awareness for individuals over the fact that they're suffering a mental health problem
Individuals may not realize the symptoms they're experiencing are treatable
Individuals may not know how or where to access treatment
The stigma surrounding mental ill-health may deter some from seeking help
Image Credit: ALMAGAMI/Shutterstock.com
The beginnings of MHFA
MHFA began in Australia and was the brainchild of Betty Kitchener AM and Professor Tony Jorm, who developed a not-for-profit organization for mental health training and research in 2000.
Mental health first aid is the help provided to a person who is developing a mental health problem, experiencing a worsening of an existing mental health problem, or in a mental health crisis. The first aid is given until appropriate professional help is received or the crisis resolves"

MHFA, Australia
Mental health first aid is given to those who are:
in the process of developing a mental illness
experiencing a worsening of mental ill-health
in a mental health crisis
The rise of MHFA courses
The courses are founded on research and expert researchers, clinicians, and mental health consumers and carer advocates from across the anglophone world.
MHFA courses provide members of the public with the following skills:
How to recognize the signs and symptoms of mental health problems
Knowledge of the possible risk factors
Awareness of the treatments available
How to help and support someone with a mental health problem
How to take appropriate action if a crisis arises
The MHFA model means instructors trained in this skill set then pass their knowledge along to other people. The curriculum is based on the Delphi method ––whereby opinions or decision-making is referred to a panel of experts for the purpose of obtaining a consensus viewpoint. Once trained an MHFA accredited instructor can offer mental health first aid to those in the workplace, organization, or in the community.
The course covers symptoms and risk factors in the following disorders:
Depressive
Anxiety
Psychotic
Substance use
And in associated mental health crises ––e.g., traumatic experiences, panic attacks, drug overdose, suicide.
The help provided is centered on a five-step action plan bearing the acronym 'ALGEE' which stands for:
A ––Approach, assess, and assist with any crisis
L –– Listen and communicate non-judgementally
G ––Give support and information
E ––Encourage appropriate professional help
E ––Encourage appropriate supports
It is adapted according to the condition being addressed.
How successful has MHFA been since its introduction?
Research in conducted California, for example, has found that individuals trained in MHFA are better equipped in terms of their overall knowledge and attitudes to mental ill-health and health-provision behaviors. Some of the downsides reported include criticisms over lack of sustained action in the workplace setting from those supposedly MHFA trained, and questions raised over its cost-effectiveness.
Given the levels of public ignorance over mental ill-health first identified by x and y increased awareness of mental ill-health at the very least has been a successful and much-required outcome of MHFA.
References:
Atanda, O. (2020) Evaluation of Mental Health First Aid from the perspective of workplace end users ––EMPOWER: protocol of cluster randomised trail phase. Trials. Doi: https://doi.org/10.1186/s13063-020-04636-0
Barrett, D. et al. (2020) What are Delphi studies? Evidence-Based Nursing. Doi:http://dx.doi.org/10.1136/ebnurs-2020-103303
Churchill, R. C. (2018) Mental Health First Aid as a tool for improving mental health and well‐being. Cochrane Database of Systematic Reviews. Doi: http://10.1002/14651858.CD013127
HSE (n.d.) Summary of the evidence on the effectiveness of Mental Health First Aid (MHFA) training in the workplace. Health and Safety Executive (HSE). Online: https://www.hse.gov.uk/research/rrhtm/rr1135.htm
MHFA Australia (2021) What we do at mental health first aid. Online: https://mhfa.com.au/about/our-activities/what-we-do-mental-health-first-aid
Mind (2020) Mental health facts and statistics. Online: https://www.mind.org.uk/information-support/types-of-mental-health-problems/statistics-and-facts-about-mental-health/how-common-are-mental-health-problems/
Office for National Statistics (2017) Sickness absence in the labour market 2016. Online: www.ons.gov.uk/employmentandlabourmarket/peopleinwork/labourproductivity/articles/ sicknessabsenceinthelabourmarket/2016
WHO (2021) Mental health. Online: https://www.who.int/health-topics/mental-health#tab=tab_3
Wong, E. C. et al. (2015) Reviewing the evidence base for Mental Health First Aid: is there support for its use with key target populations in California? Rand Health Quarterly, 5 (1), p. 19. Online: https://www.ncbi.nlm.nih.gov/pmc/articles/PMC5158252/
Further Reading
All Mental Health Content
World mental health support and the effect of stigma and discrimination
A Guide to Coping with Change
Managing and Reducing Stress
Analyzing the Stigma Surrounding Mental Health
More…
Last Updated: Dec 1, 2021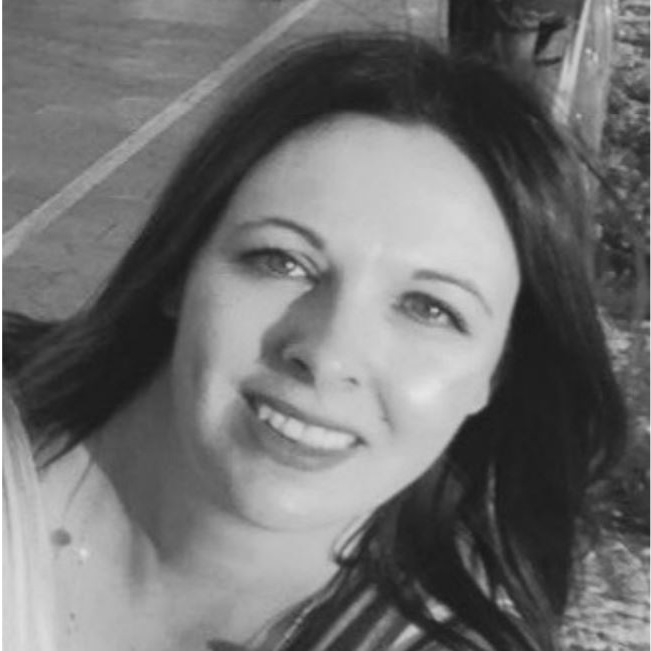 Written by
Dr. Nicola Williams
I'm currently working as a post-doctoral fellow in the History of Science at the Leeds and Humanities Research Institute (LAHRI), at the University of Leeds. Broadly speaking my research area falls within the remit of the history of biology and history of technology in the twentieth century. More specifically I have specialist knowledge in the areas of electron microscopy and cellular and molecular biology, women in science and visual culture.
Source: Read Full Article