Urbanization and Human Health
Introduction
What is Urbanization?
Urbanization and Nutritional Health
Pollution, Urbanization, and Human Health
Urbanization and Vector-Borne Disease
Urbanization and Chronic Health: An Example From Tanzania
References
---
The most predominant health problems associated with urbanization are poor nutrition, pollution-related health conditions, the emergence of infectious diseases, inadequate sanitation, and housing conditions, resulting in adverse health outcomes. These impact an individual's quality of life while also compromising public health, placing burdens on public health systems and resources.
Image Credit: Tavarius/Shutterstock.com
What is Urbanization?
Urbanization refers to the mass movement of people from rural environments to urban settings. According to the United Nations, in 2019, more than half of the world's population is associated with urban; this currently represents half of the human population across the world. By 2041, this figure is expected to increase to 6 billion people.
Urbanization and Nutritional Health
It has been demonstrated that urbanization results in adverse effects on the nutritional health of impoverished populations. This is because they have limited financial resources available to them, coupled with the increased cost of food in urban environments and the increased prevalence and acceptance of eating poorly nutritious diets. This subsequently leads to illness.
In addition to this, environmental contamination can also result in undernutrition; street food is typically prepared under unhygienic conditions in poor areas of the world, leading to outbreaks of illnesses caused by bacteria that thrive in unhygienic food preparation environments, including botulism, salmonella, and shigellosis.
Among wealthier communities, populations also suffer from obesity and overweight. Combined with other lifestyle conditions, this contributes to the development of chronic diseases such as cancer, heart disease, and diabetes. Although obesity is most common among the wealthy, international agencies have increasingly recorded increased body mass among both the poor and the middle class over the past several years.
This is attributed to the increased prevalence of office work among the wealthier population, which includes prolonged periods of sedentary activity, reduced uptake of exercise, and low energy expenditure. In lower-income settings, this is attributed to a lack of infrastructure, which does not facilitate engagement in recreational activity. Across the spectrum of socioeconomic status, there is an increase in the consumption of animal-derived foods, sugar, fats, oils, refined grains, and processed foods.
Dietary pattern changes concomitant with increased urbanization can be seen most notably in countries such as China; in 2003, the World Health Organization (WHO) estimated that more than 300 million adults suffered from obesity, with the majority of these being in developed and highly urbanized regions. Since 2003, obesity prevalence has increased. For example, the prevalence of obesity was ~28% among adults between 2014 and 2017.
Image Credit: okanozdemir/Shutterstock.com
Pollution, Urbanization, and Human Health
Pollution is considered a major contributor to poor health in urban environments. According to the WHO, ~11% of people die due to both indoor and outdoor air pollution; 90% of air pollution-related deaths occur in low and middle-income countries. Along with poor nutrition, pollution has been attributed to account for infectious diseases, which are considered the third major challenge facing urbanized populations.
Among poorer populations, unique challenges facilitate the spread of infectious diseases. These include crowded living quarters and proximity to wastewater sources such as sewage and stagnant water. The absence of appropriate sanitation can also result in the transmission of helminths and other gastrointestinal parasites.
Pollution is a worldwide issue; however, localized effects of pollution are pronounced in urban areas; the carbon dioxide emissions from traffic and congestion in large urban areas can result in direct health effects; these include respiratory and cardiovascular diseases and a marked increased risk of cancer. These effects are consistent across the wealth spectrum.
Will the future of global health rely upon addressing air pollution?
Urbanization and Vector-Borne Disease
Proximity affords direct human-to-human transmission nor communicable diseases. Animal and insect-borne transmission (zoonotic transmission) have increased the prevalence of challenging infectious diseases such as dengue, malaria, cholera, and tuberculosis. This is increasingly traversing from endemic to pandemic, as illustrated by the ongoing COVID-19 pandemic.
To address this, national and international policymakers and academics have devised strategies whose successes are limited. Research initiatives that have looked at megacities have cited the continuing problems posed by pollution, unreliable energy sources, and non-functioning infrastructure are priority areas. Other systemic issues to address include air pollution, congestion, management issues, and water quality.
The impact of inner-city transportation on health, such as road traffic, is notable. This results in palpable mortality risk with increased road traffic accidents, most notably in developing countries such as India and Vietnam. This suggests that changes in policy, or the implementation of a new one, are necessary countermeasures to reduce this risk.
Urbanization is considered to be, in itself, a preventable phenomenon. To tackle the health consequences associated with it, understanding the root cause of urbanization is necessary. This may be attributed to socioeconomic inequality – most impactfully, improving the economic circumstances of the working and poor classes.
Urbanization and the future of cities – Vance Kite
Urbanization and Chronic Health: An Example From Tanzania
To explore the relationship between urbanization and mental health as measured by body mass index and C-reactive protein levels, a measure of inflammation, a study overlaid data from the 2010 Tanzania Demographic and Health Survey (DHS) with a satellite-derived measure of the built environment.
Amongst 2,212 women, 23% were found to have elevated levels of CRP, and 21% were found to be overweight or obese. Among the women surveyed, 1/3 were located in highly built-up areas, and 29% lived in an urban area. A strong positive association between both CRP and BMI and built environment was detected. Therefore, the teams' findings highlighted the potential negative health effects of urbanization on chronic disease markers – with a markedly greater impact on those transitioning between rural and urban spaces.
References:
Kuddus MA, Tynan E, McBryde E. (2020) Urbanization: a problem for the rich and the poor? Public Health Rev. doi: 10.1186/s40985-019-0116-0.
Pinchoff J, Mills CW, Balk D. (2020) Urbanization and health: The effects of the built environment on chronic disease risk factors among women in Tanzania. PLoS One. doi: 10.1371/journal.pone.0241810.
Further Reading
All Healthcare Content
Healthcare Systems Around the World
What is the Role of Regulatory Bodies in Healthcare?
How is the 'omics' Revolution Changing Healthcare?
Primary Healthcare Providers
More…
Last Updated: Jun 1, 2022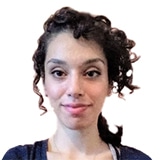 Written by
Hidaya Aliouche
Hidaya is a science communications enthusiast who has recently graduated and is embarking on a career in the science and medical copywriting. She has a B.Sc. in Biochemistry from The University of Manchester. She is passionate about writing and is particularly interested in microbiology, immunology, and biochemistry.
Source: Read Full Article