How Healthy Diets May Protect you from Dementia
A growing pool of recent evidence suggests that eating a healthy diet can help prevent dementia.
What is dementia?
Dementia is a progressive neurological disorder causing an overall decline in cognitive abilities that can make everyday activities difficult to perform. Although dementia can occur at any age, it mostly affects older people.
Image Credit: Orawan Pattarawimonchai/Shutterstock.com
Globally, dementia affects about 50 million people, and nearly 10 million people are diagnosed each year.
Dementia is mainly caused by diseases or injuries of the brain, and about 60 -70% of dementia incidences are associated with Alzheimer's disease. Vascular dementia, dementia with Lewy bodies, and frontotemporal dementia are among other forms of dementia.
Although there is no cure for dementia, the risk of developing the condition can be reduced by practicing regular exercise, consuming a healthy diet, avoiding alcohol and smoking, and controlling blood pressure, cholesterol, and blood glucose levels.
How does diet affect dementia?
In most of the cases, the pathological characteristics of dementia start appearing well before its medical diagnosis, suggesting that the onset of dementia at an older age can be prevented by reducing the risk factors early in life.
Some risk factors of dementia cannot be changed; thus, emphasis should be given for controlling lifestyle factors, such as exercise and diet.
A healthy diet is one of the most important factors to promote cognitive fitness in elderly people. In this context, a recent study has shown that following a specific diet plan in early adulthood can improve cognitive health in midlife.
The study has been conducted on 2621 men and women with an age range of 25 – 45 years with three types of diet plans (Mediterranean-style diet [MedDiet], Dietary Approaches to Stop Hypertension (DASH), and A Priori Diet Quality Score [APDQS] diet) with cognitive performance and age-related changes in cognitive function has been assessed.
According to the study findings, adherence to MedDiet and APDQS diet plans has significant positive impacts on overall cognitive performance, whereas the DASH diet does not show any significant benefits.
Moreover, it has been found that certain dietary components, including monounsaturated fatty acids and legumes that are rich in phytonutrients, protein, fiber, and micronutrients, exert the maximum cognitive benefits.
How does diet prevent dementia?
One possible mechanism of diet-mediated reduction in dementia risk is the modulation of cellular oxidative stress and inflammation, which are considered crucial causative factors for Alzheimer's disease.
In addition, diet can indirectly exert beneficial effects by regulating other dementia risk factors, such as diabetes, obesity, and cardiovascular disease.
A healthy diet plan can influence the gut microbiota (microbial community present in the digestive system), which is known to be associated with the development and progression of dementia.
Studies have shown that people with dementia have altered the composition of the gut microbiota as compared to healthy counterparts. A healthy diet can influence cognitive performance by modulating the ratio of good and bad microbes in the digestive tract.
Dementia and the Mediterranean diet
The MedDiet is the most promising diet concerning reducing the risk of dementia, as well as the rate of cognitive decline. This diet mostly includes fruits, vegetables, legumes, whole grains, fish, seafood, unsaturated fats, and a small portion of red meat, eggs, and sugar.
Image Credit: Foxys Forest Manufacture/Shutterstock.com
Although the exact mechanism is not known, MedDiet is believed to reduce the dementia risk by improving cardiovascular function and modulating cellular metabolism.
In addition, certain nutrients of this diet may help preserve normal brain activities through anti-inflammatory and antioxidative functions.
Regarding direct effects, the MedDiet is known to help reduce the formation and deposition of beta-amyloid plaques in the brain, which is the hallmark of Alzheimer's disease. Also, the diet causes thickening of the brain's cortical regions, indicating an improvement in cognitive functions.
How do dietary components may affect dementia and brain health in general?
The brain needs a steady supply of nutrients for proper functioning. It is also well-established that a healthy heart is a prerequisite for a healthy brain. To improve brain activities, as well as to reduce the risk of dementia, certain dietary measures are important to consider.
It is recommended to reduce the intake of saturated fats (mostly animal fats) and trans fats (processed food fats) as these food components increase the blood level of cholesterol, which subsequently can increase the risk of dementia.
It is also important to reduce the intake of salt as it can increase the risk of stroke and vascular dementia by elevating the systemic blood pressure.
Among beneficial nutrients, omega-3 essential fatty acid plays an important role in maintaining the structural and functional integrity of the brain. It also maintains the vascular system and reduces brain inflammation. Foods that are rich in omega-3 fats include fish oil, linseed, walnut, soya bean, and egg.
Increased consumption of monounsaturated and polyunsaturated fatty acids is associated with reduced risk of dementia. These fats protect brain cells by increasing the blood level of good cholesterol (high-density lipoprotein, HDL). Common food sources include olive oil, nuts and seeds, avocado, and fish.
An increased antioxidant level in the blood is important to protect brain cells against oxidative stress-induced cell death, which is a known risk factor for dementia. Vitamins A, C, and E, which are common examples of antioxidants, are known to have protective effects against dementia.
However, these findings are mostly inconclusive. Common food sources for antioxidants include fruits and vegetables, whole grains, green tea, vegetable oil, dark chocolate, and red wine.
Elevated blood levels of an amino acid called homocysteine are associated with many health conditions, including cardiovascular disease, cognitive deficits, memory loss, and dementia.
The level of homocysteine increases in the blood due to folic acid, vitamin B6, and vitamin B12 deficiencies. Thus, it is important to include these nutrients in the everyday diet to reduce the risk of dementia.
Sources
WHO. 2019. Dementia.
https://www.who.int/news-room/fact-sheets/detail/dementia
Bowman GL. 2019. Dietary patterns in early life pay dividends for midlife cognitive performance. Neurology.
https://n.neurology.org/content/92/14/645
Dementia Australia. 2015. What you eat and drink and your brain. www.dementia.org.au/…/…-WhatYouEatAndDrinkAndYourBrain_english.pdf
National Institute on Aging. 2019. What Do We Know About Diet and Prevention of Alzheimer's Disease? www.nia.nih.gov/…/what-do-we-know-about-diet-and-prevention-alzheimers-disease
Social Care Institute for Excellence. 2015. Can diet prevent or slow down dementia? www.scie.org.uk/dementia/living-with-dementia/eating-well/diet.asp
Further Reading
All Dementia Content
What Causes Dementia?
What is Dementia?
Differences Between Alzheimer's and Dementia
Dementia Diagnosis
More…
Last Updated: Apr 14, 2020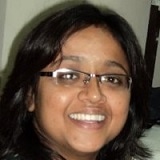 Written by
Dr. Sanchari Sinha Dutta
Dr. Sanchari Sinha Dutta is a science communicator who believes in spreading the power of science in every corner of the world. She has a Bachelor of Science (B.Sc.) degree and a Master's of Science (M.Sc.) in biology and human physiology. Following her Master's degree, Sanchari went on to study a Ph.D. in human physiology. She has authored more than 10 original research articles, all of which have been published in world renowned international journals.
Source: Read Full Article